Laurel Mountain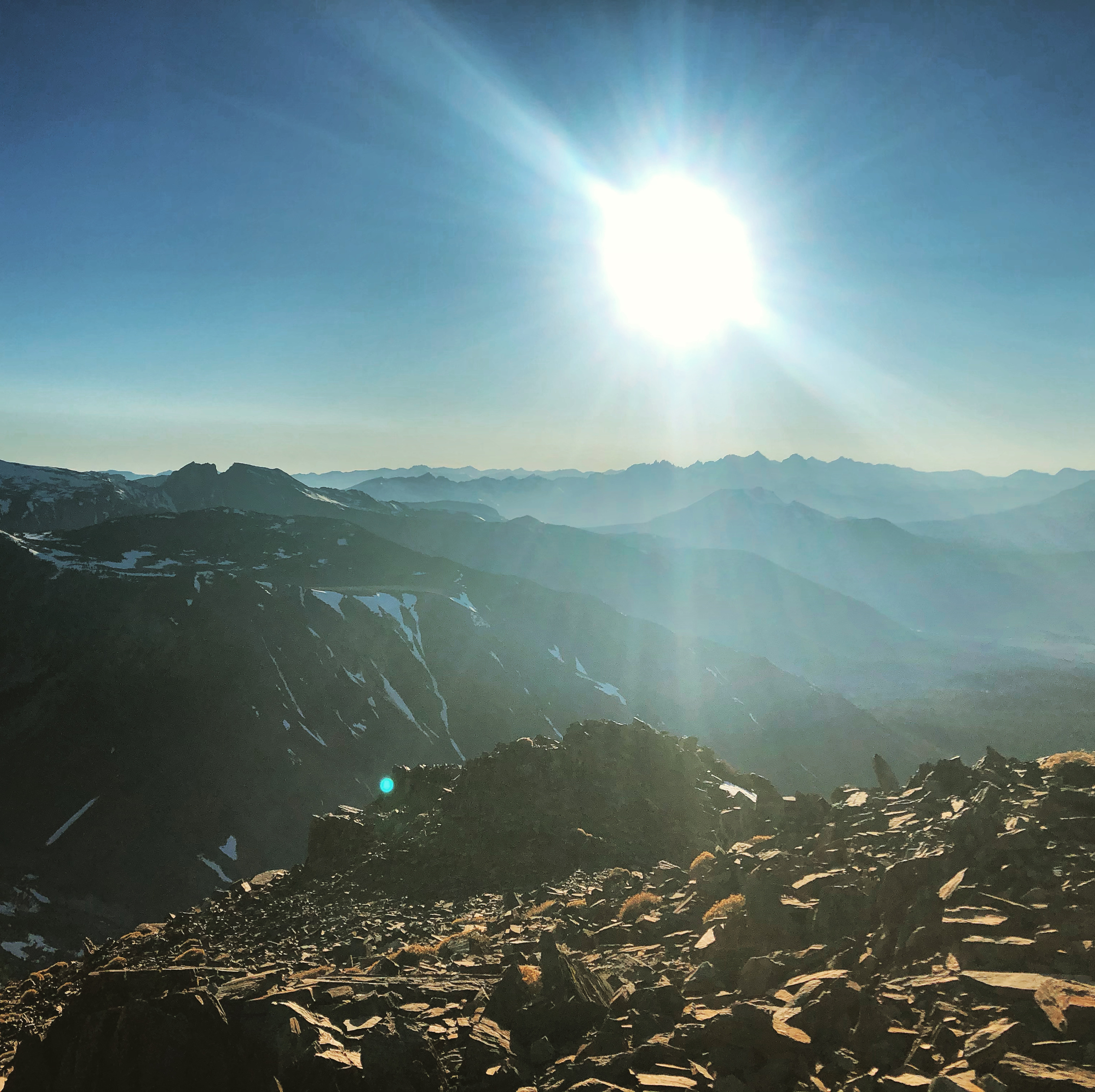 Laurel Mountain is Mammoth Lake's backyard alpine adventure. It's been a treat to watch it change with the seasons. And humbling to be reminded that its more of an alpine adventure than a backyard adventure.
I climbed Laurel in late November last year, just in time to watch the first big snowstorm of the season break over the Sierra Crest, framed by a red sunset. It was an awesome sight. By the time I started down, the snow was falling on me. I had a hard time finding the way down and got wickedly cliffed out in a few spots. That was a scary day.
Returning to the summit in spring weather feels like a rebirth.